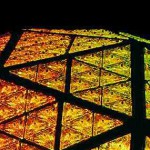 The body of Christ, the church, serves two purposes: To build one another up in faith and to bring in new disciples. How else can these things be accomplished than by actively and intentionally connecting with people and building relationships with them?
Fellowship is one way that we seek to establish and maintain relationships with the people around. Through sharing what's going on in our lives, we get to really know our fellow believers and can really be able to support each other – not only with physical needs, but in deeper, spiritual matters as well. In Christ we are a family, and a family needs to fellowship with each other if they are to remain healthy.
Other ways that we look to connect with one another and the community are through events. Festivals and dinners do not save people, but they are a wonderful avenue through which disciples can be made. Bringing folks together for events, we intentionally seek opportunities to share Jesus Christ with those who do not know him.
Beyond just the programs of our church, there are countless other ways in which the people of Dulin's Grove are striving to make disciples. Through simply living out the grace we have received from Christ, we are steadily seeing others come to a saving faith in him.
Here are some of the ways we connect with others: