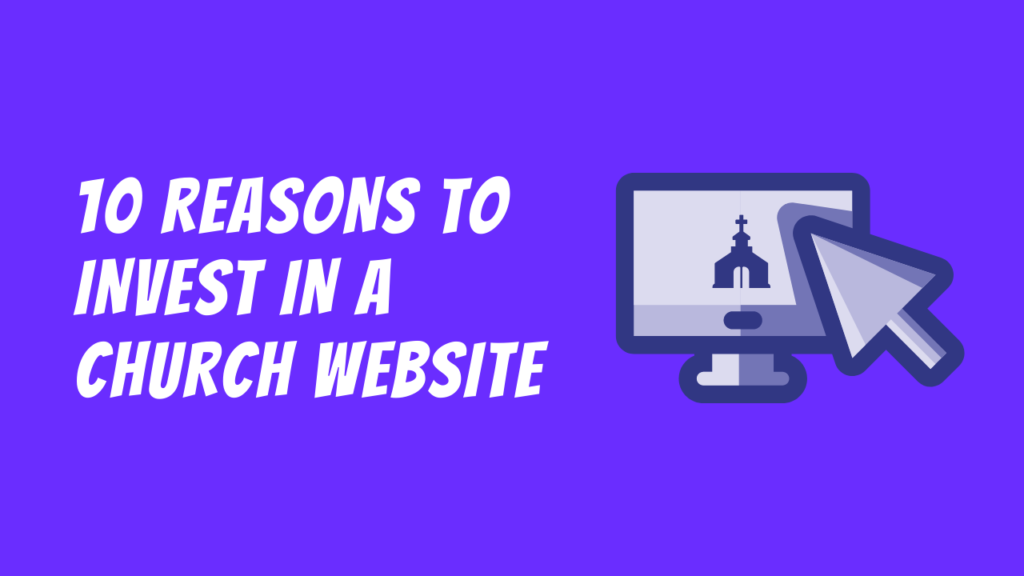 Internet. It has brought extraordinary and unprecedented changes to our culture over the past couple decades. The internet has changed the way people go about everyday lives, how they interact with others, and how they approach businesses and organizations.
Just how widespread is internet use in the U.S?
Here are some interesting statistics by Pew Research: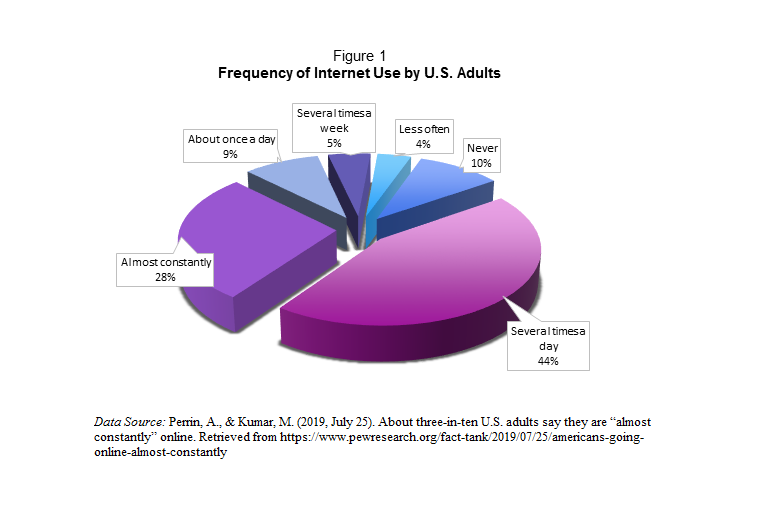 To put it simply, Americans use the internet … a lot. It's where many of us spend a big portion of our lives. And businesses and organizations have picked up on this, establishing a prominent online presence so that they can meet the people where they're at. Specifically through websites, they have effectively accessed this main highway of society.
Years ago, in order to get information about a local business, people would talk with friends, read the newspaper or visit the business in person. It was the most effective way to do this.
Nowadays, however, things are different. About 90% of consumers search for local businesses online,4 scavenging for reviews, recommendations and products. Interactions with local businesses and organizations typically begin online. As on writer puts it:
The iconic physical storefront has been replaced by many digital ones.5
What does this mean?
Well, it means that businesses and organizations have a new main entrance: the internet. Now you might be thinking, "Sure, people search for businesses and organizations online. But that's not what motivates them into action." Well, research tells a different story. In fact, 76% of people say that online reviews are just as trustworthy as recommendations from family and friends.6 Figure 2 shows more details about this stat.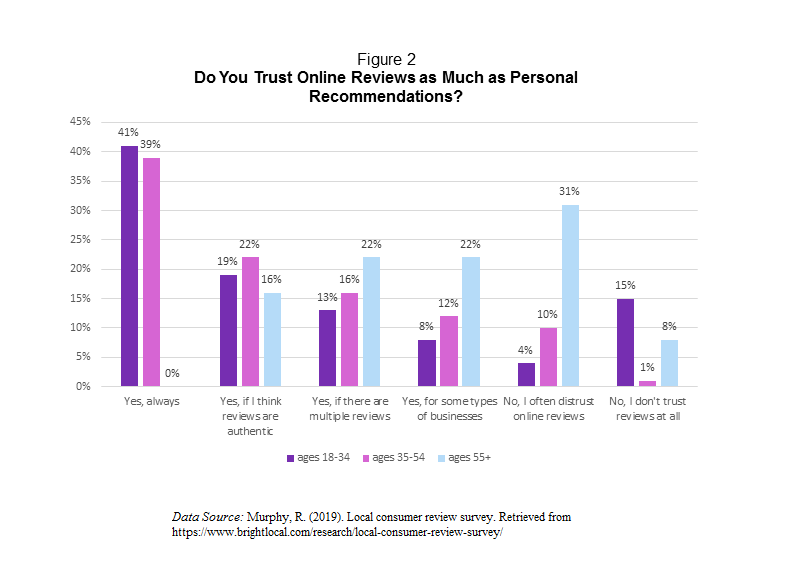 The Problem
Most people spend a big part of their life online. And, it's the go-to place to find information on local businesses and organizations, making an online presence a vital priority. Businesses and organizations have jumped into action and put themselves in this high-traffic area by building and maintaining websites.
Unfortunately, many churches across the U.S. have not.
Many churches and church leaders do not see a church website as a priority. They see it as superfluous, unnecessary and sometimes contrary to their beliefs. Instead of being beneficial, the results produced by having a website can be seen as actually detrimental to the church.7
Change is not something that everyone eagerly embraces.
On the other hand, some churches do have a website – but, it's not used to its full potential. It is seen more as an annex than a main entrance.
The way that many individuals and churches view the internet and advancing technology needs to be changed. Perceptions about a church's online presence also need to be transformed, and the vision for utilizing a website must be expanded. This is an incredible opportunity to build up the body of Christ and enrich the ministry of any local church.
Based on what it produces for a church, what it produces from a church and what it produces in a church, I've found 10 reasons why churches should invest in a website.
So, here's the plan . . .
Over the next few weeks, I'm going to lay out each of these reasons in plain, practical terms. I'll explore the current state of Christian churches' internet presence, positive and negative views concerning the importance of such organizations being online, and suggestions for how a church can invest in a website.
I know.
You're probably thinking, "Isaac, why are you posting this here? We already have a website." Well, there's a few reasons:
I want everyone to see how valuable their church website is. I'm hoping this will encourage those currently involved in the website, as well as those who will be involved in the future.
I want to share this ministry with you. Yes, I see everything I do as a ministry – that includes fussing with a website every day. And throughout this blog series, I'll be sharing ways that I've seen God at work through this ministry.
If you have any thoughts or questions, please leave a comment below. I'm planning to post the first reason for investing in a church website on Monday: a church website brings in new people.
By the way, this series was originally a research project I wrote for college. I shared it with some people, and they encouraged me to make it public. You can read this and other posts on my brand new blog: Modern Church Ideas (modernchurchideas.blogspot.com).
---
Sources:
1. Internet/broadband fact sheet. (2019, June 12). Retrieved from https://www.pewresearch.org/internet/fact-sheet/internet-broadband/

2. ibid

3. Perrin, A., & Kumar, M. (2019, July 25). About three-in-ten U.S. adults say they are "almost constantly" online. Retrieved from https://www.pewresearch.org/fact-tank/2019/07/25/americans-going-online-almost-constantly

4. Murphy, R. (2019). Local consumer review survey. Retrieved from https://www.brightlocal.com/research/local-consumer-review-survey/

5. Capoccia, C. (2018, April 11). Online reviews are the best thing that ever happened to small businesses. Retrieved from https://www.forbes.com/sites/forbestechcouncil/2018/04/11/online-reviews-are-the-best-thing-that-ever-happened-to-small-businesses/#1a5e35de740a

6. Murphy, R. (2019). Local consumer review survey. Retrieved from https://www.brightlocal.com/research/local-consumer-review-survey/

7. Copeland, A. (2012, May 30). Reaching out to young adults will screw up your church. Retrieved from https://www.christiancentury.org/blogs/archive/2012-05/reaching-out-young-adults-will-screw-your-church