Right now with this COVID-19 pandemic, everything is disorienting and stressful. We aren't having our physical church gatherings, which makes us vulnerable to being pulled away from Christ. On top of that, there are plenty of negative forces within the church – nominal Christianity, apathetic faith, and a general disregard for Jesus and His teaching.
What we need is for God to sink us down deep into truth about Jesus. That's what will secure us and keep us from spiritually blowing away. And that's what we'll get by studying the Gospel of Matthew.
Today, we're going to be looking at Matthew 1:1-16 – the genealogy of Jesus.
All Scripture Is Profitable – Even Genealogies
You might be in the middle of serious life issues right now. Maybe you're fearful that you'll lose your job, are trying to parent an out-of-control child or are graduating into whatever comes next. How does Jesus's genealogy apply to you?
Before we get into it, remember 2 Timothy 3:16-17:
All Scripture is breathed out by God and profitable for teaching, for reproof, for correction, and for training in righteousness, that the man of God may be complete, equipped for every good work.
This applies to even seemingly irrelevant parts of Scripture like genealogies. God will teach, reprove, correct, train and equip us through Matthew 1:1-16.
Who Is Jesus? Where Did He Come From?
As we read today's passage, don't forget that Jesus's claims about Himself were not small. And in order to believe these claims and follow Him, you really need to know who He is and where He came from. There's a lot we can learn from Matthew 1:1:
The book of the genealogy of Jesus Christ, the son of David, the son of Abraham.
Right off the bat, we see two things about who Jesus is:
"Jesus" is a name that means "Yahweh saves." And He was named this because God would indeed save people through Him (Matthew 1:21).
"Christ" means "Messiah, the anointed one."
Putting all this together, we're reminded that Jesus is the long-anticipated Messiah who was anointed to save His people from their sins.
The next thing we find in Matthew 1:1 is that Jesus is "the son of David." There's a lot of Scriptural significance behind this title. You can read about some of it in 2 Samuel 7:12-16, Isaiah 9:6-7, Acts 13:22-23 and Revelation 22:16.
The point is that Jesus was the fulfillment of Old Testament prophecy. He wasn't just a great philosopher. He is the living King now and will continue to reign forever. And His followers aren't just adherents to His teaching, but subjects of His Kingship.
As the Son of David, Jesus is the long-awaited, rightful King of Israel. But He is also the "son of Abraham." This hearkens back to God's promise that every nation would be blessed through Abraham (see Genesis 12:1-3 and Galatians 3:7-9).
If you're a Christian, you're grafted into the lineage of Abraham. His promises are yours in Christ. And Jesus isn't just the King of the Jews – He's the King of kings.
Finding Our Identity in Christ
Who is Jesus? Matthew makes it clear that He is a descendant of David and Abraham. He's legitimately the anointed Messiah, the Savior and the King. And His genealogy in verses 2-16 remind us of where He came from.
Our culture tries to make us root our identity in ourselves. We're tempted to find stability in our sexual identity, racial identity, political identity, etc. But there is no stability to be found there – we can only find stability in Christ.
The Bible is not about us, it's about Jesus. And the more you read it, the more you become rooted in Him instead of yourself. That's where you find stability and security, and from there you're better able to understand who you are.
Who Are We As Christians?
When we remember who Jesus is, we realize who we are as Christians. We aren't a bunch of goody-two-shoes released into a bad, bad world to be really, really nice. We're not morally superior individuals who have pulled ourselves up by our own bootstraps. Instead, we're sinners saved by Jesus Christ. We belong to Him as subjects of His kingdom.
This kind of thinking will help you stay secure in life. How? Here are some examples:
If you're afraid of death amid COVID-19, remember that Jesus is the Savior. He saved you so that you will be resurrected, and death no longer has a sting. You're part of something that extends beyond death.
If you're struggling with sin patterns, remember that Jesus saved you from that. You can be free from guilt because of His forgiveness. You can be free from shame through cleansing and justification.
If you're concerned that you might lose your job, remember that you're not supposed to worry about the future. You're part of God's kingdom, and He always takes care of His citizens.
The big idea is that we as Christians are saved by the long-awaited, anointed Messiah. We are citizens of His eternal kingdom and subjects of the King of kings. We have a high calling that requires a strong faith.
If we want to remain stable throughout life, we must root ourselves in solid truth about Jesus.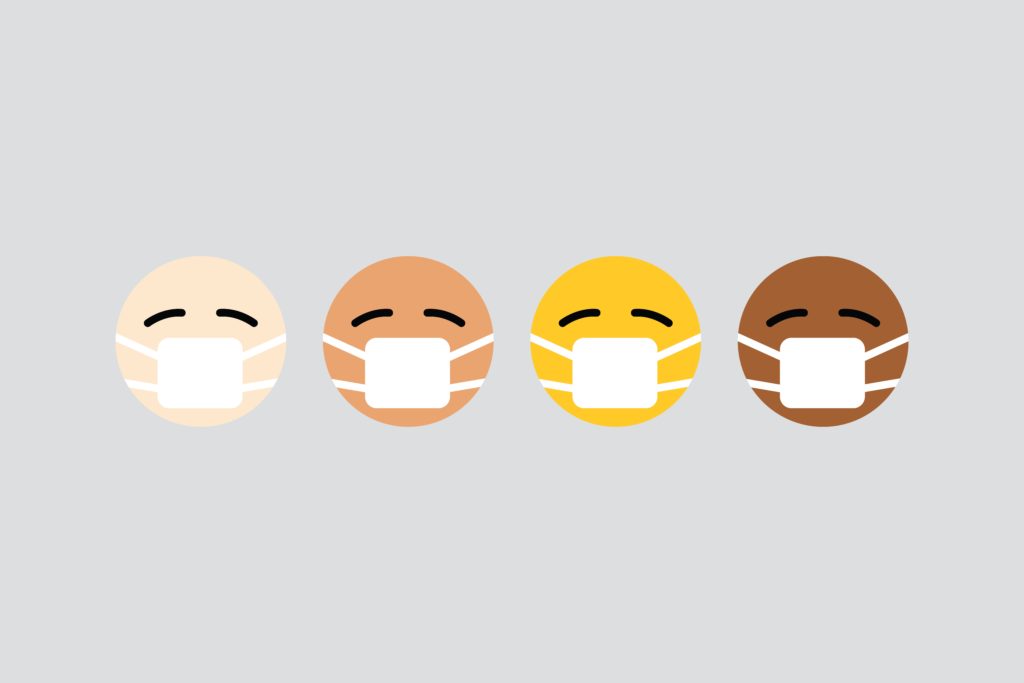 Latest Church Updates Amid COVID-19