I've been reading on the subject of worship lately. The books I've read have all agreed that the Bible does not give much specific guidance on how Christian worship should look and sound. Each author has their own emphases and preferences, some of which I agree with and some I don't. But rather than state my own opinions, I'll simply offer a few quotes that caught my attention:
D.A. Carson, Worship by the Book:
"[You] cannot find excellent corporate worship until you stop trying to find excellent corporate worship and pursue God himself… one sometimes wonders if we are beginning to worship worship rather than worship God" (31).
Bob Kauflin, Worship Matters:
"Our great privilege as worship leaders is to help people see through the eyes of faith how great God has actually revealed himself to be… We're called to clearly and specifically remind them what God has shown us about himself" (62).
"Biblically speaking, no worship leader, pastor, band, or song will ever bring us close to God. We can't shout, dance, or prophesy our way into God's presence. Worship itself cannot lead us into God's presence. Only Jesus himself can bring us into God's presence, and he has done it through a single sacrifice that will never be repeated—only joyfully recounted and trusted in" (73-74).
"Eagerly expecting the Spirit's power in our meetings goes hand in hand with a radical commitment to the authority and sufficiency of God's Word… A church that's dependent on the Spirit's power in worship will be committed to the study, proclamation, and application of God's Word in its personal and congregational worship. The Word and the Spirit were never meant to be separated. In fact, God's Spirit is the one who inspired God's Word" (89).
Robert Webber, Worship Old & New:
"[The] overriding concern of worship is… a personal meeting with God. On one side, the emphasis is on God who has acted; on the other side, the emphasis is on humans responding. In this way something happens in worship: God and his people meet. Worship is not simply going through the motions of ceremony. It becomes the visible and tangible meeting of God through the signs and symbols of his presence" (ch. 7).
"The external and internal elements of worship must be assembled properly to give worship a sense of movement and a dynamic quality. Because the entire congregation constitutes the players in the drama of worship, it is important that all of the members know their parts, understand the meaning of what is being done, and participate purposefully. For this reason it is important to remember that worship is a group activity and that the meaning of worship must be learned" (ch. 7).
"Music must be seen in its pastoral context as fundamentally an enabler of fuller congregational participation. Music must serve the text of worship rather than function as an interruption or an interlude" (ch. 11).
Many articles and books have been written about "worship wars," usually referring to musical styles. Here in the suburban Bible belt there are churches every couple miles, so it is easy for someone to bounce around until they find a church that fits their preferences. But I do think most Christians are pretty tolerant of variations from week to week. No single church or person has the final word. God created us with great diversity and calls all of us to worship Him both individually and collectively. Every facet of our lives can be worship if we remember that it is all by God's grace and for His glory (Romans 12:1-2).
"Who will not fear, O Lord, and glorify Your name? For You alone are holy. All nations will come and worship You, for Your righteous acts have been revealed" (Revelation 15:4 ESV).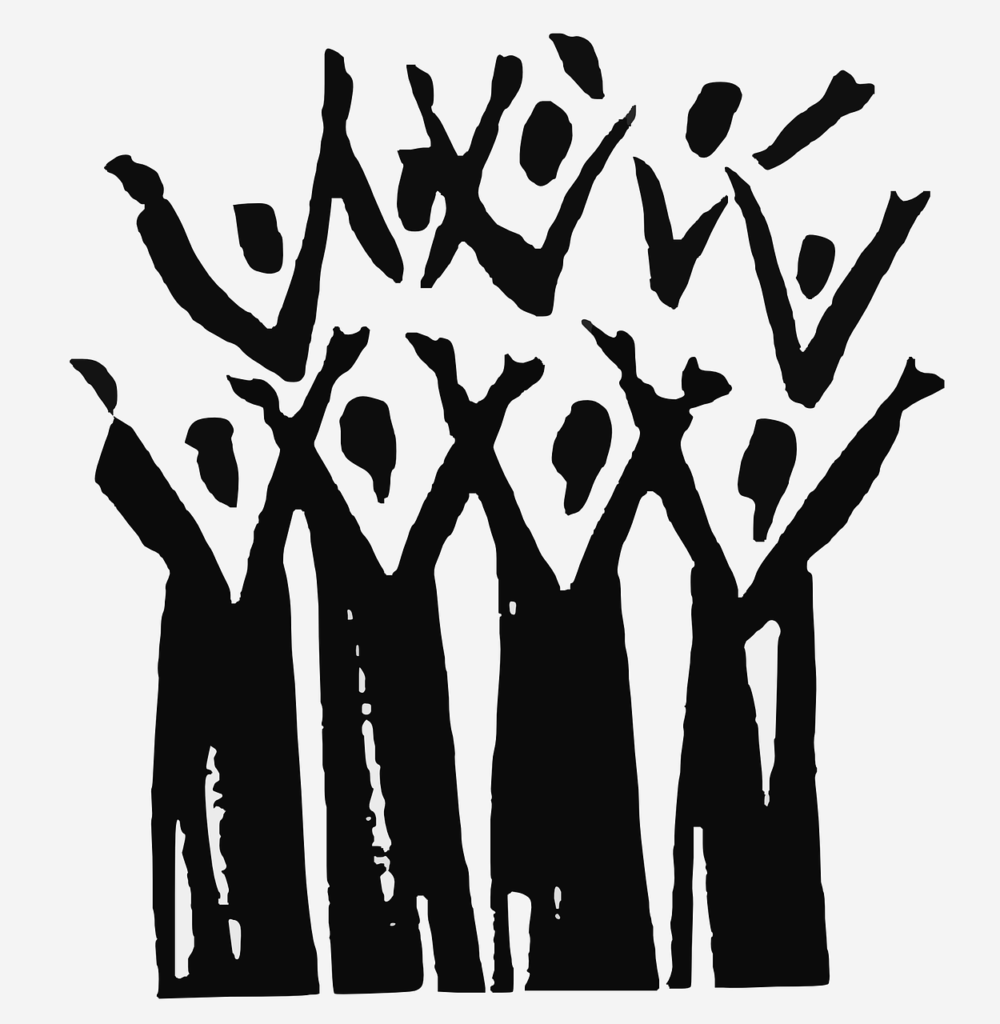 © 2020 Dawn Rutan. Images copyright free from pixabay.com. The opinions stated do not necessarily reflect the views of my church or employer.