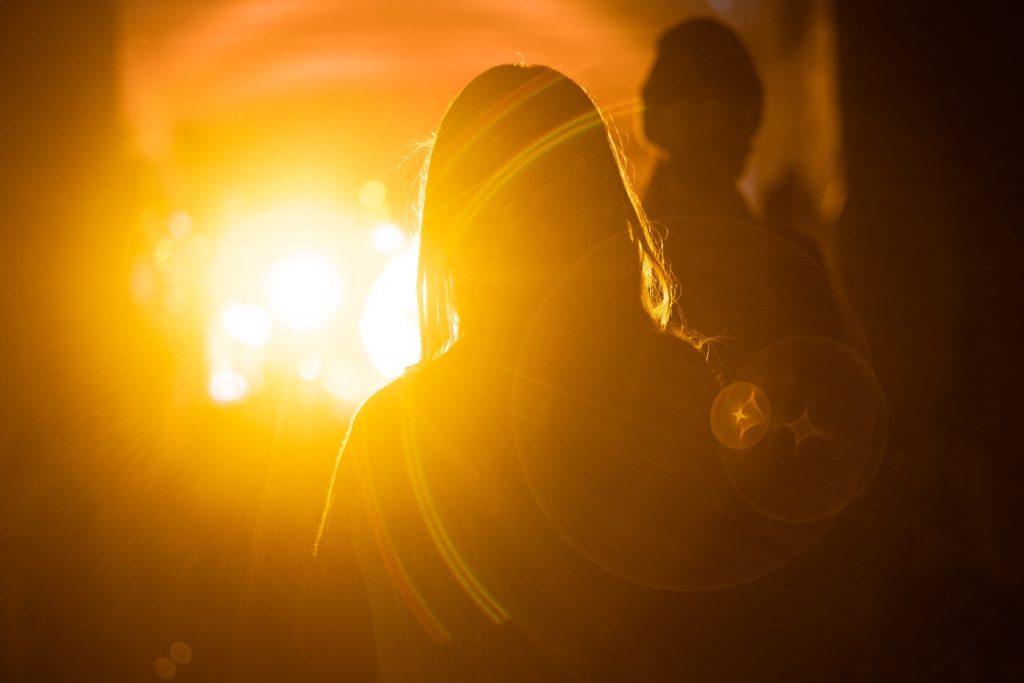 We're going to be looking at love today from 1 John 4:7-12. The world sees love as important and is full of different types of love, but it's often mixed up about what love actually is. When Scripture talks about love, it points to a brotherly love (Romans 12:10), a father-son type love (1 Corinthians 4:17), and a husband-wife, self-sacrificial love (Ephesians 5:25).
Where does this kind of love come from? God. This is what our passage today is all about.
Showing Love (the Way Christ Did)
In verse 7, we are called to show love to one another:
Beloved, let us love one another, for love is from God, and whoever loves has been born of God and knows God.
How do parents show love to their children? They set priorities, guidelines, and limits because they know what is best for them. God knows what's best for us, and His motivation is love. He also gave a great example of love that He wants us to follow (John 13:34-35).
Example is always a strong motivation for doing the right thing in life. Consider these statistics from a recent study about moms and dads going to church:
When both Mom and Dad go to church, 72% of their children will remain faithful in their adult life.
If only Dad goes to church, 55% of their children will stay faithful.
If only Mom goes to church, only 15% remain faithful.
When neither parent goes to church, only 6% stay faithful.
God wants us to love each other the way Christ did. Unfortunately, we're not perfect people. So when we love the way God wants us to, it is only because of our relationship with Christ. We will never love exactly like Christ did, but we demonstrate love through walking in His steps.
God Is Love
The next thing we see is in verse 8. God is the creator of love, and the challenge for us is to understand Him that way.
Anyone who does not love does not know God, because God is love.

– v. 8
It's not that God is the essence of love or the spirit of love. He isn't the extreme example of love, a personification of love or even the epitome of love – He is love. And so because all of His actions are based on love, they are based in His character and nature.
Do we understand God like this? Do you view God as a mean judge or a weak old man? Is He a compromising person? A loving father? The way you understand God determines how you relate to Him.
We're called to love because we know God and have experienced love. He is love, and while we might not fully comprehend that, we can love just by being in a relationship with Him.
God Loves Us
Verses 9-10 let us know that God loves us. Period.
In this the love of God was made manifest among us, that God sent his only Son into the world, so that we might live through him. In this is love, not that we have loved God but that he loved us and sent his Son to be the propitiation for our sins.
God knows you and loves you. He knows when you fail and when you succeed, when you sin and when you obey. Everyone has turned away from God (Romans 3:10-12), but because of who He is, He loves us.
His love for us is the greatest kind of love. Before we were even born, Christ paid the price for our sins (Romans 5:8). This is not something we can earn or equal – we can only accept it and let it change us.
Since God Loves, So Should We
Beloved, if God so loved us, we also ought to love one another. No one has ever seen God; if we love one another, God abides in us and his love is perfected in us.

– vv. 11-12
Since God loves, so should we love. This is only possible by receiving a new heart from Christ. And then through faith, study, surrender, submission and sanctification, we will learn to love like He did because we are in the presence of love.
Moving forward, let us LOVE:
Let God's love change you. It's impossible to love the way Christ loved. The first thing we must do is surrender to Him and experience that love.
Open your heart to God's loving you. God should not love us – but He does. Accept that fact! He sent His Son willingly to die for your sins because He loves you.
Validate God's love by loving. Let the love that you've experienced in Christ bring validation in your relationship with others. Let His love enable you to love those who are unlovable.
Encourage one another by praising God for His love. We need to encourage each other by praising God and telling others about what we've experienced.
If you're trying to live the "good life," you might make it by human standards. But you won't make it by God's standards. The first thing you have to do is let God's love touch your life. Only then will you be changed, because you will be in the presence of love.
Discussion Starters
How is Christian love different from other types of love?
What does it mean that God is love?
What are the implications for the fact that God loves us?
How can you show someone Christ-like love this week?