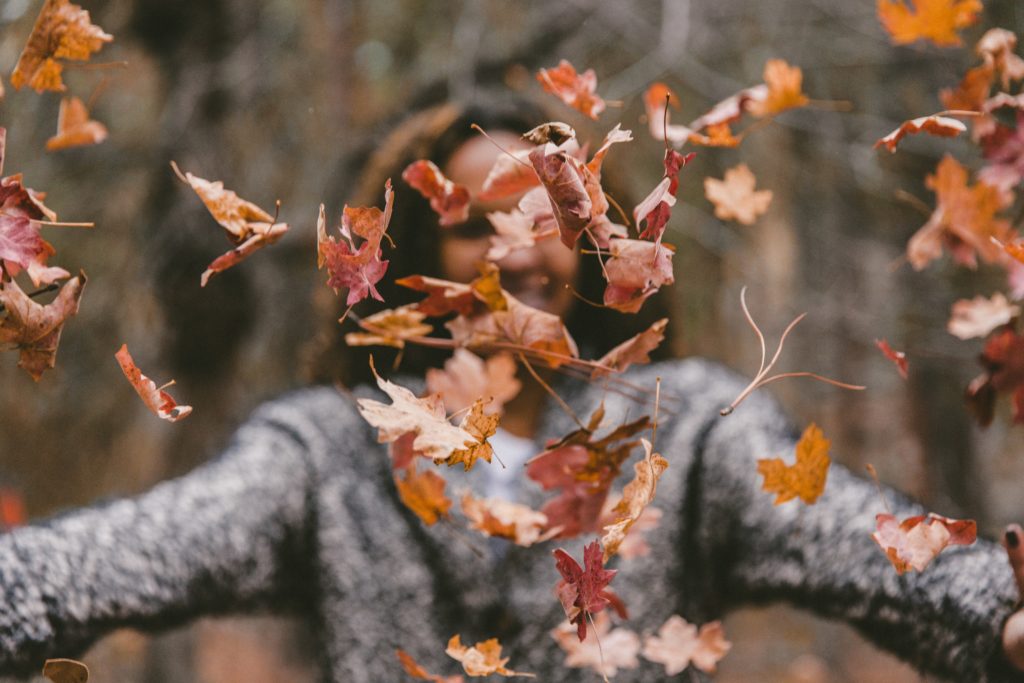 Moving deeper into the Thanksgiving season, our passage today will push us a step further than we usually go as we think about giving thanks. It'll give us a uniquely Christian approach to thanksgiving and point us to the highest expression of gratitude.
If you think about thanksgiving in terms of levels, there are probably four levels.
Thanksgiving 0.0 – No gratitude whatsoever. There's nothing to be thankful for and life is terrible.
Thanksgiving 1.0 – A sense of gratitude, but not toward God. This would be the case for atheists. They may feel grateful to the people around them, but they would never direct it toward God.
Thanksgiving 2.0 – You are grateful and want to express it toward God. However, you're not able to because you're still in your sin and haven't been reconciled to Him.
Thanksgiving 3.0 – A uniquely Christian approach to thanksgiving. Christians have gratitude, they want to express it to God and they can. We recognize that our blessings didn't just come from the universe or the people around us. They came from God and we get to thank Him for it like children thanking their father.
Thanksgiving 3.0 is an awesome level of giving thanks. 2 Corinthians 4:15, though, is going to push us one step further: Thanksgiving 4.0. At this level, we not only express gratitude, but we generate gratitude in other people. We purposefully increase others' thanksgiving to God by extending Christian grace toward them.
Nothing Generates Gratitude Like Grace
2 Corinthians 4:15 comes in a section where Paul is describing his ministry to the Corinthian church. It hasn't been easy for him, and he's kind of explaining why he keeps doing it:
For it is all for your sake, so that as grace extends to more and more people it may increase thanksgiving, to the glory of God.
When the Bible talks about grace, it often contrasts it to the law and commandments. If your relationship with God is based on the law, then it's all about keeping the commandments. It's about your good works and how you've earned God's blessing. Law-based relationships with God do not result in thanksgiving.
On the other hand, grace is a gift that produces thanksgiving. Everyone has "sinned and fallen short of the glory of God and are justified by grace" (Romans 3:23-24). We deserve wrath, but through Jesus Christ we are blessed. We deserve abandonment, but instead we're adopted as sons and daughters in Christ. Nothing generates gratitude like grace!
We Can Extend God's Grace to Other People
Because God gives us so much grace through Christ, we get to extend that grace to others and generate the same sense of gratitude that we have. Paul saw this as "the stewardship of God's grace that was given to me for you" (Ephesians 3:2). God's grace is a treasure we carry around and get to hand out to other people.
How do we extend God's grace to other people? First and foremost, we do this by telling them the good news of Jesus Christ. At this, you're probably thinking, "Well, I'm not an evangelist – I'm not comfortable doing that." But don't underestimate what God can do through Christians who humbly feel like they're inadequate.
There are many ways to extend Christian grace to people. You can do it by being gracious in conversation (Ephesians 4:29), by serving others (1 Peter 4:10) or by giving (2 Corinthians 9:11).
Moving Forward
This week, as our culture is thinking about Thanksgiving let's do the same. Let's give thanks like our non-Christian neighbors – but more than that, let's give thanks to God because of Jesus Christ. And going even a step further, let's apply ourselves to producing thanksgiving in other people by freely giving out the grace we've received from God through Christ.
Discussion Starters
What are some things you can be thankful for as a Christian? How has God blessed you?
In 2 Corinthians 4:15, what is Paul's reason for continuing to minister?
How do Christians generate thanksgiving in other people?
What is one specific way you can extend grace to someone this Thanksgiving?