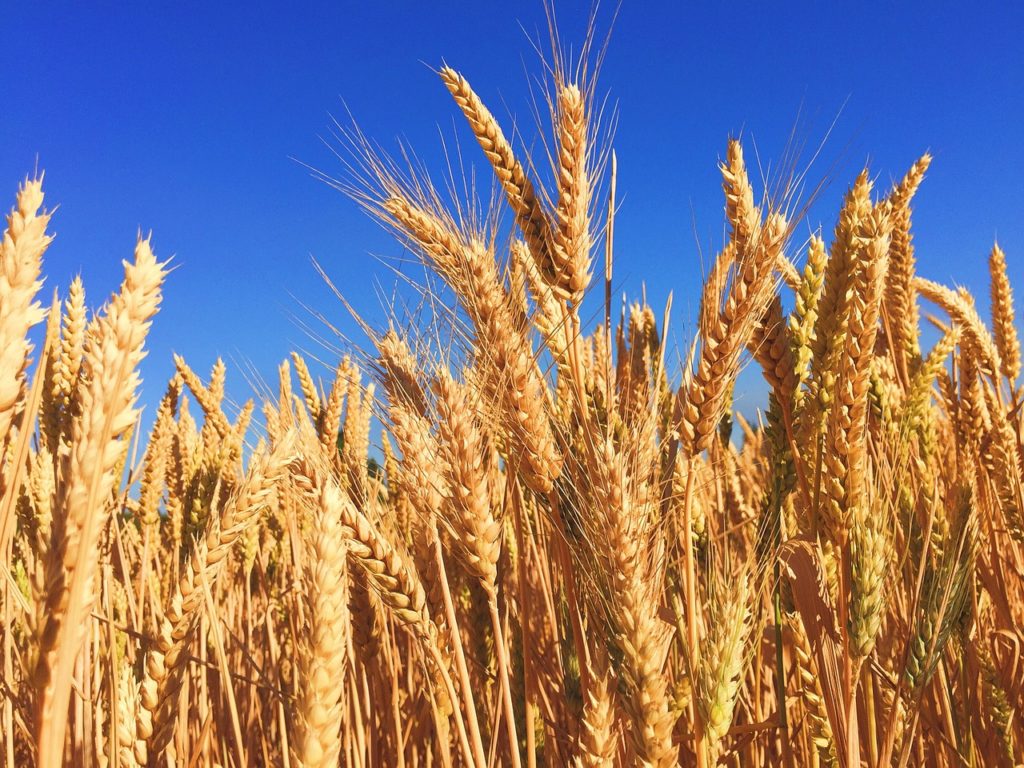 Have you ever read a familiar Scripture and suddenly realized you've never really paid attention to it before? That happened to me this week with 2 Corinthians 9:10 (ESV):
"He who supplies seed to the sower and bread for food will supply and multiply your seed for sowing and increase the harvest of your righteousness."
In the context of the chapter, it's easy to focus on the ideas of giving and tithing and to overlook the last few words. One commentary notes, "Righteousness shall be itself the reward, even as it is the thing rewarded." Do we really believe that righteousness is a desirable reward, or are we interested only in more tangible rewards? Are we working to cultivate righteousness? The prophet Hosea wrote, "Sow for yourselves righteousness; reap steadfast love; break up your fallow ground, for it is the time to seek the Lord, that He may come and rain righteousness upon you" (Hosea 10:12). Righteousness does not grow where it is not cultivated.
As I think about some of the challenges of life in the world today, perhaps we've been asking the wrong questions at times.
Not "what is legal," but "what would contribute to righteousness?"
Not "how can we protect our children," but "how can we teach them to love righteousness?"
Not "how can I avoid sin," but "how can I develop a greater desire for righteousness?"
If the pursuit of righteousness were our first priority, how might that influence our daily choices? I'm always convicted when I read Psalm 101:3a, "I will not set before my eyes anything that is worthless." There are plenty of worthless things all around us. We could resolve not to look at any form of media, but avoidance is not necessarily the same as seeking righteousness and holiness. (Here's an article that differentiates these two similar terms.) We can also do all kinds of religious activities without having any real interest in righteousness. I fear that the modern church often contributes to religiosity and self-righteousness without relationship to God.
If I'm honest, most days I'm more concerned with doing my job to the best of my ability and simply surviving another day or week or year. If someone asked, "What are we here for?" I would probably say something about glorifying God, but I wouldn't even think about cultivating righteousness. And yet Jesus said, "Seek first the kingdom of God and His righteousness, and all these things will be added to you" (Matthew 6:33). I suspect most of us are more interested in "all these things" than we are in the kingdom of God and His righteousness. For many people, the image of eternal life is more about our own hobbies and pleasures than it is about the promise of "new heavens and a new earth in which righteousness dwells" (2 Peter 3:12).
The Apostle John reminded his readers, "Whoever practices righteousness is righteous, as He is righteous… Whoever does not practice righteousness is not of God" (1 John 3:7, 10). Thankfully, the practice of righteousness does not depend on our perfect obedience to the law, because we are incapable of doing that. We receive the righteousness of Christ (imputed righteousness), and we live it out by the power of the Holy Spirit (progressive righteousness). John Piper said,
"[We] can't make any progress in practical, lived-out righteousness until we are accepted by God, forgiven for our sins, and declared to be perfectly righteous with the imputed righteousness of God in Christ. That's tremendously important to see because it means that the effort that we make by faith through the Holy Spirit to put to death sins and become more and more practically righteous is not the basis of our right standing with God. It is the consequence or effect of our right standing with God.
How do we pursue righteousness? It's not by trying harder to avoid sin, but by nurturing our relationship with God. The more we get to know and love Him, the more we will desire to please Him. We will seek His power to overcome temptation, and we'll become more sensitive to the Spirit's leading in our lives. None of that can happen apart from the spiritual disciplines of Bible reading, prayer, and involvement with the Body of Christ. We become Christians by simply accepting what Christ has done for us, but it takes a lifelong process to be transformed by the renewal of the mind and to be conformed to the image of Christ (see Romans 8:29 and 12:1-2).
May we never be satisfied with a faith that doesn't cause us to change and grow, but may we seek a harvest of righteousness for the glory of God.
"Blessed are those who hunger and thirst for righteousness, for they shall be satisfied" (Matthew 5:6).
© 2019 Dawn Rutan. Image copyright free from pixabay.com. The opinions stated do not necessarily reflect the views of my church or employer.