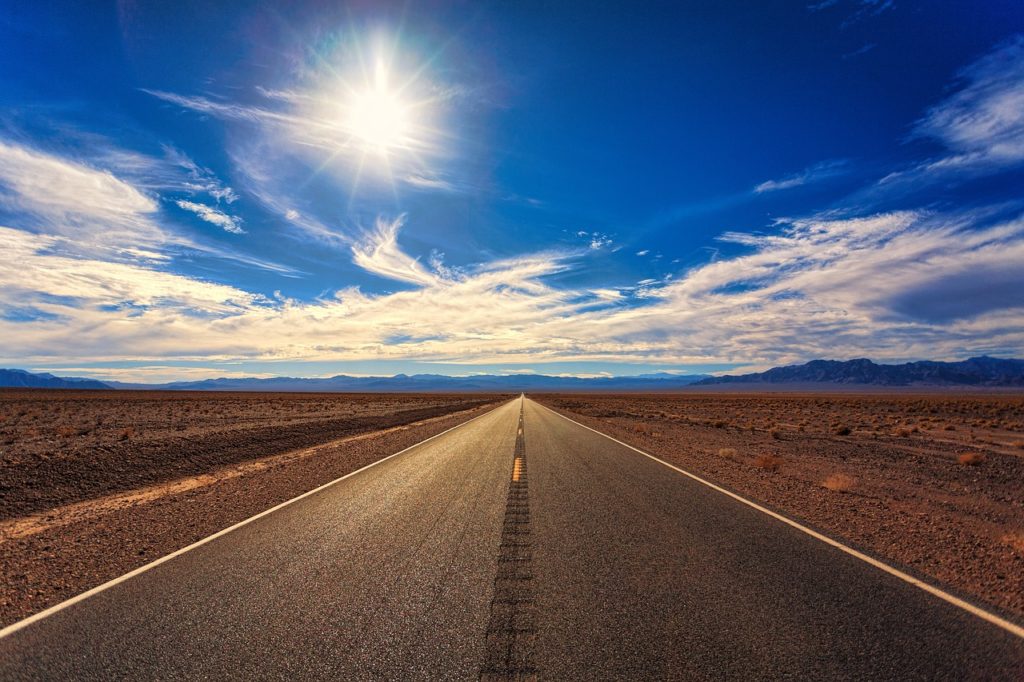 I was listening to a Family Life Today podcast the other day in which a speaker said, "I want you to introduce yourselves; but you can't say what you've done, who you're married to, or accomplishments that you've had in your life." How hard would that be for some of us? We tend to define ourselves by our relationships and our activities. In a different setting, the question was asked, "What is one thing you couldn't live without?" The answers given tended to be a spouse or parent. We're on shaky ground if we define ourselves or weigh our lives by any temporal thing. Jobs will end, family members will die, health will fail, and abilities will fade. How might our lives look different if we clung to what is eternally true instead of what is passing away?
If we keep an eternal perspective, we won't expect people to be something they're not. No spouse can meet all our needs for love and support. No child can fulfill all our dreams for them. No pastor or teacher has perfect wisdom and counsel. No friend can be available at all times. Only God is perfectly loving, wise, powerful, and present. "For by Him all things were created, in heaven and on earth, visible and invisible, whether thrones or dominions or rulers or authorities—all things were created through Him and for Him" (Col. 1:16 ESV).
If we keep an eternal perspective, we won't expect earthly pursuits to satisfy us. No job feels enjoyable and purposeful every day. No entertainment can give us lasting pleasure. "And whatever my eyes desired I did not keep from them. I kept my heart from no pleasure, for my heart found pleasure in all my toil, and this was my reward for all my toil… and behold, all was vanity and a striving after wind, and there was nothing to be gained under the sun" (Eccl. 2:10-11).
If we keep an eternal perspective, we won't be crushed by life's losses. Death, pain, unemployment, divorce, and disease all lose their sting when viewed from eternity. They may hurt for a time, but "He will wipe away every tear from their eyes, and death shall be no more, neither shall there be mourning, nor crying, nor pain anymore, for the former things have passed away" (Rev. 21:4), and nothing "will be able to separate us from the love of God in Christ Jesus our Lord" (Rom. 8:39).
If we keep an eternal perspective, we need not worry about the things of this life. Our greatest needs have been met in Christ. The judgments are man are meaningless when we are accepted by God. The risks of death are minor compared to eternal life. "Therefore I tell you, do not be anxious about your life, what you will eat or what you will drink, nor about your body, what you will put on. Is not life more than food, and the body more than clothing? …But seek first the kingdom of God and His righteousness, and all these things will be added to you" (Matt. 6:25, 33).
Our purpose is to glorify God. We don't have to look to a spouse, children, a career, or even a specific ministry to give us purpose. We can glorify Him through the seemingly mundane things of life as we seek His will and follow Him day by day. As God's beloved children, we know we have eternal security, hope, purpose, and joy in Christ alone.
"If then you have been raised with Christ, seek the things that are above, where Christ is, seated at the right hand of God. Set your minds on things that are above, not on things that are on earth. For you have died, and your life is hidden with Christ in God" (Col. 3:1-3).
© 2019 Dawn Rutan. Image copyright free from pixabay.com. The opinions stated do not necessarily reflect the views of my church or employer.