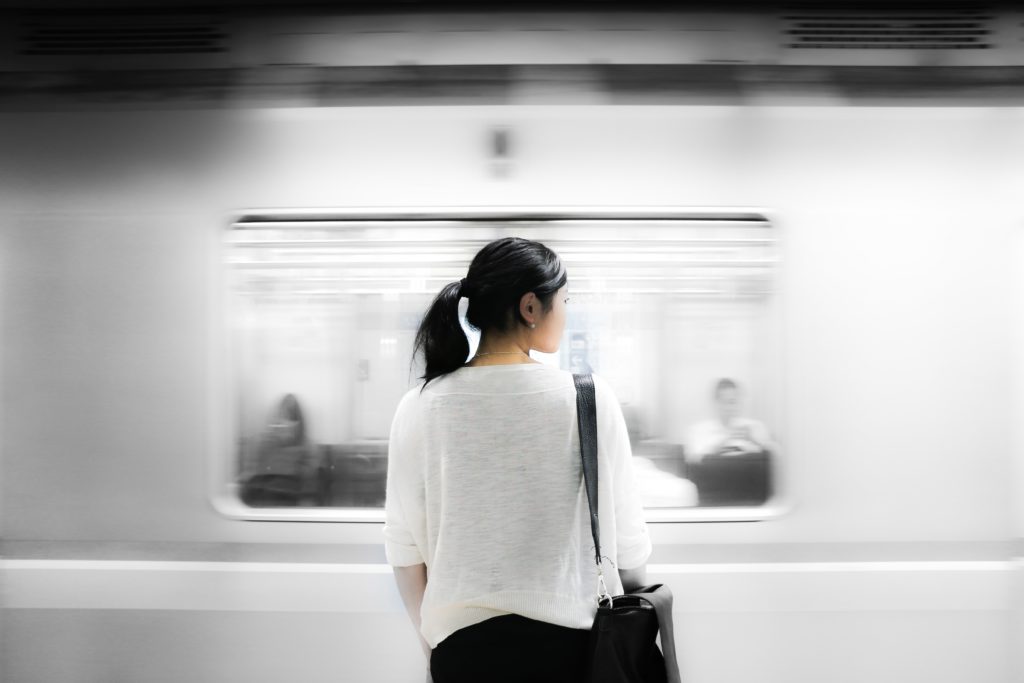 So far in Isaiah, we have seen how God dealt with His people when they went their own way instead of His. Today, we'll remember that we've been redeemed from the futile ways of this world. By God's grace, we're able to live a different way from how the world lives. We no longer have to live like people who don't know Jesus.
God's way of living is distinct and better than the world's way.
An Object Lesson for Judah
In Isaiah 8:1-10, the Lord told Isaiah to "[t]ake a large tablet and write on it in common characters, 'Belonging to Maher-shalal-hash-baz'" (v. 1) and to "get reliable witnesses … to attest for me" (v. 2). Then Isaiah and his wife ("the prophetess" in verse 3) had a son, and God said to them:
"Call his name Maher-shalal-hash-baz; for before the boy knows how to cry 'My father' or 'My mother,' the wealth of Damascus and the spoil of Samaria will be carried away before the king of Assyria."

– v. 4
Isaiah's son was a living object lesson. Before he was old enough to cry "Dada" or "Mama," the two kingdoms that King Ahaz was so afraid of were going to be dealt with. God also told Isaiah (v. 5) that Israel could have enjoyed "the waters of Shiloah that flow gently" (v. 6) but instead they were going to get "the waters of the River, mighty and many, the king of Assyria and all his glory" (v. 7). And Judah was also going to be almost completely submerged (v. 8) – those who chose to go their own way would fail (vv. 9-10).
In the next few verses, everything shifts.
The Lord gives Isaiah a more personal message, telling him to walk according to God's ways. We're going to see that God's people are supposed to:
live differently by fearing differently
fear differently by hoping differently
hope differently by inquiring differently
We Live Differently by Fearing Differently
In verses 11-12, God warns Isaiah "not to walk in the way of this people, saying: 'Do not call conspiracy all that this people calls conspiracy, and do not fear what they fear, nor be in dread. But the Lord of hosts, him you shall honor as holy. Let him be your fear, and let him be your dread.'"
God calls Isaiah to a distinct way of life – to live differently by fearing differently. He says to not fear what other people who don't know and have rejected Him fear. Alternatively, he is to fear God.
What do you fear?
When we're kids, we may be scared of the dark. When we become teens, we look back and see just how silly that fear was. But when we were kids, that fear seemed perfectly legitimate.
As teens, we have fears like looking dumb in front of people. We're afraid of getting bullied or made fun of. Then we become adults and look back and see just how silly our fears were. But in our teenage years, those fears seemed perfectly legitimate and real.
As adults, we have the fears of an adult. We often fear things like losing our job or not being able to provide for our families – and these seem like perfectly legitimate fears. But in our old age, we'll probably look back and say, "Those were silly fears. God was faithful and took care of us – I didn't need to be afraid."
Yet in our old age, we may gain new fears like losing our memory, losing our independence or dying. But maybe when the Lord returns (if it works this way), we can look back with a heavenly perspective and see that all those fears were silly. We belong to God, and He has us in His hand the whole time.
We Fear Differently by Hoping Differently
How do we not fear what other people who don't know Christ fear? By hoping differently. Verses 14-15 say,
"… And [God] will become a sanctuary and a stone of offense and a rock of stumbling to both houses of Israel, a trap and a snare to the inhabitants of Jerusalem. And many shall stumble on it. They shall fall and be broken; they shall be snared and taken."
In other words, if you fear God, He will be like a sanctuary. But if you fear everything else but Him, it will end in destruction. It's not only foolish – it's sinful. And Isaiah replies in verse 16:
Bind up the testimony; seal the teaching among my disciples. I will wait for the Lord, who is hiding his face from the house of Jacob, and I will hope in him.
What do you put your hope in?
When Ahaz was afraid, he turned toward Assyria for help. When we're afraid, we can remember that we believe in the Lord, that we can wait for Him and hope in Him. Kids who are afraid of the dark, teens who are afraid of looking dumb, adults who are afraid of financial crises – we can always hope in the Lord.
As Christians, we don't have to be undone when lesser hopes fall through.
We Hope Differently by Inquiring Differently
In verses 18-21, we kind of get the full picture. God's people had turned away from Him and were afraid of the wrong things. So they put their hope in the king of Assyria and inquired after mediums and necromancers (v. 19a) for guidance. But Isaiah writes, "[S]hould not a people inquire of their God?" (v. 19b).
Where do you turn for guidance when you're afraid?
As Christians, we can turn to God's Word for guidance. You might think it doesn't address your situation, but it probably does. Have you looked? It has something to say about anything you could be afraid of.
We don't need to seek guidance the same way the world does. We can let fear trigger what Isaiah said in verse 20: "To the teaching and to the testimony!" When we're struggling with something, we can turn to the Bible instead of somewhere else that ends up in distress (vv. 21-22).
Let's live differently from how others live – fearing, hoping and looking for guidance in a different way.
Discussion Starters
Answer the following questions:

What do you fear right now?
Where are you putting your hope?
Where do you turn for guidance?

Would your answers be different from a non-Christian's?
What does the Bible say about your specific fears?
How can we live distinct from the world?
If you liked this sermon or found something interesting in it, please let us know in the comments below. We'd love to hear from you!