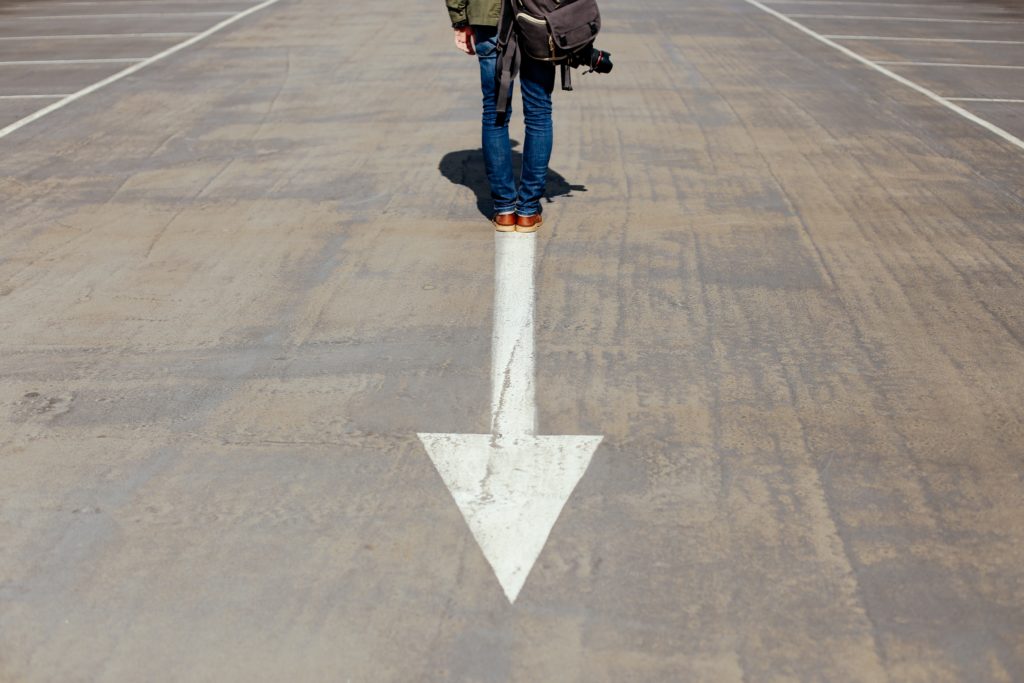 To refresh your memory of what's going on right now in Isaiah, God has been talking to Ahaz (king of Judah) about trusting Him. At first it might seem irrelevant to us, but just as God is speaking to Ahaz, He is also speaking to us. We are designed to walk through our lives like kids holding onto their Father's hand. If we don't trust in Him, we'll be utterly vulnerable, lost, filled with anxiety and fear, directionless, hopeless.
So as we look at Isaiah 7:10-25, may God use it to firm up our real-life, practical trust in Him.
Ahaz Rejects a Sign from God
Again the Lord spoke to Ahaz: "Ask a sign of the Lord your God; let it be deep as Sheol or high as heaven."

– vv. 10-11
God uses signs throughout His Word to communicate with His people. They're used to identify His people, to remind them of certain things and to guide them. Signs are also for confirming that God's people can trust Him, and this is the sense of the sign He offers Ahaz here.
Ahaz could have asked for any sign. But instead he replies, "I will not ask, and I will not put the Lord to the test" (v. 12). We know that Jesus regularly condemned those who sought signs, so this reply seems like something God would like. Yet Isaiah answers, "Hear then, O house of David! Is it too little for you to weary men, that you weary my God also?" (v. 13). God is irritated because He sees past Ahaz's pretend piety to what's in his heart. Ahaz didn't ask for a sign because he was going to trust the Lord, but because he wanted to go his own way and do his own thing.
God bent over backwards to make a way for Ahaz to do the right thing and not make a sinful alliance with Assyria. But he resiliently rebelled and determined to disbelieve.
God Gives a Sign Anyway
Ahaz refuses a sign, but the Lord gives Him one anyway.
"… Therefore the Lord himself will give you a sign. Behold, the virgin shall conceive and bear a son, and shall call his name Immanuel. …"

– v. 14
In Immanuel God would provide the ultimate sign confirming his trustworthiness. Romans 8:32 says, "He who did not spare his own Son but gave him up for us all, how will he not also with him graciously give us all things?"
Destruction Because of Disbelief
Ahaz probably didn't understand what God was telling him. First, because God told Isaiah that he would not understand (Isaiah 6:9). Second, because he had hardened his heart to God and His word. And so he was headed for destruction.
"… The Lord will bring upon you and upon your people and upon your father's house such days as have not come since the day that Ephraim departed from Judah – the king of Assyria!"

– v. 17
In other words, the very one that Ahaz was going to ally himself with for salvation was going to end up destroying him. He was so afraid of Syria and Israel that he completely rejected God's offer to care for him. He feared and trusted in men instead of God, and so his nation would be occupied (vv. 18-19), humiliated (v. 20) and turned into a wilderness (vv. 21-25).
What Does It Mean for Us?
For us, this passage of Scripture has three lessons and an application.
The root of disbelief in God is rebellion, not a lack of evidence. We tend to think that coming to faith involves outweighing disbelief with evidence. And there is a place for providing evidence. But deep down, the problem is that people "suppress the truth" (Romans 1:18) and refuse to be accountable to a God who owns them completely.
The antidote to the fear of man is the fear of God. The fear of people takes many different forms, but the cause is not a lack of confidence – it's an improper fear of God. He is a God of wrath and the most fearsome reality we will one day have to reckon with.
The deepest need of humanity is to be rescued from rebellion and given a new nature of obedience. What people who are wrecking their lives with bad decisions really need is for God to overcome their rebellious heart. Through Jesus Christ, they can be restored to a right relationship with Him in which they love to obey and live according to His ways.
We should respond to all this by believing in Jesus Christ, the ultimate sign of God's trustworthiness. Jesus brings us from being strangers to being children of God – we should therefore live like it, holding onto the Father's hand.
Discussion Starters
Why do you think Ahaz refused a sign from God? And why was God displeased?
Why did God promise the Messiah at this point?
What are some things we often turn to for security that ends up actually hurting us?
Which of Pastor Matt's three lessons stood out to you the most? Why?
How can we live holding onto the Father's hand?