Diversions
Posted on

August 16, 2019

by Dawn Rutan


Categories:

Blog Posts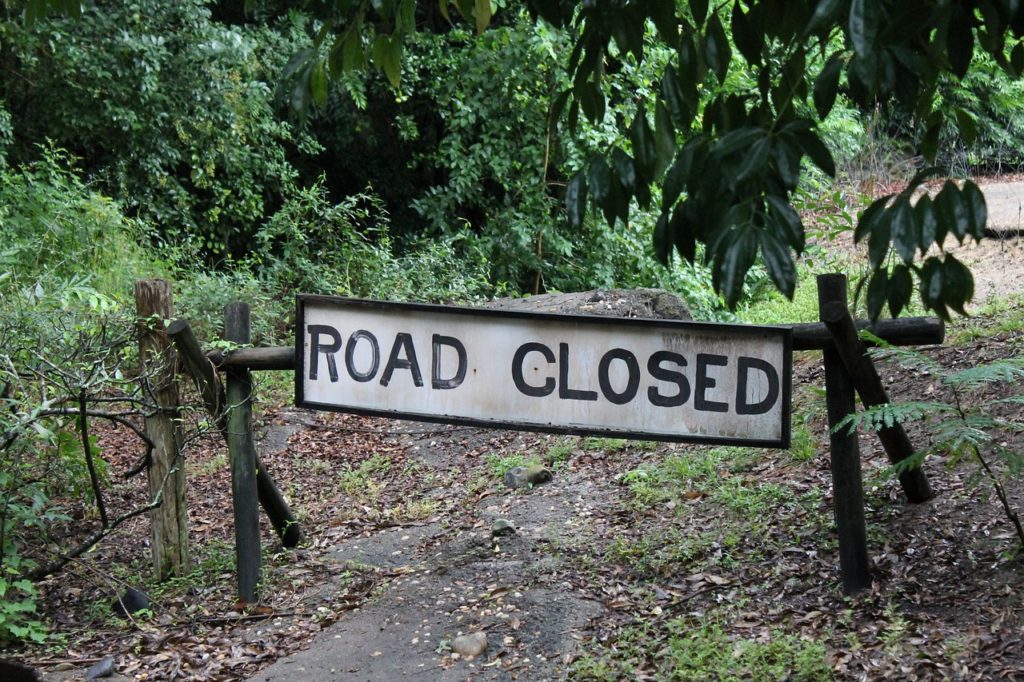 You may have heard the quote from Robert Murray M'Cheyne, "I have discovered that the seed to every known sin dwells within my heart." Have you ever considered that in your own life? And if you recognize that to be true, as I believe it is of every human being, have you considered the great grace and mercy of God that we don't act on every seed of sin that we could? Just prior to God's judgment of the world in the Flood we read, "The Lord saw that the wickedness of man was great in the earth, and that every intention of the thoughts of his heart was only evil continually" (Genesis 6:5 ESV). Although the Flood destroyed many evil people, it did not remove evil from the earth. Two chapters later, although God promised not to send another such judgment, He still said, "the intention of man's heart is evil from his youth" (8:21). It is only by God's sovereign control over mankind that sin is restrained at all.
John Owen, in Overcoming Sin and Temptation, lists some of the Scriptural examples of God preventing sin from being carried out:
Pharaoh's army was wiped out by the sea as they tried to overtake the Israelites (Exodus 14).
Sennacherib's army was destroyed by an angel of the Lord so that Jerusalem would be delivered from him (1 Kings 18-21).
The people of Babel were made unable to understand one another's language so they could not complete their act of pride (Genesis 11).
The men of Sodom were struck blind so that they could not seize Lot (Genesis 19).
Joseph's brothers intended to let him die, but God arranged for him to be sent into Egypt instead, where he eventually was able to save their lives (Genesis 37-46).
Peter was delivered from prison and from Herod's revenge by an angel (Acts 12).
We could add Jonah, David and Nabal (1 Samuel 25), Abimelech and Sarah (Genesis 20), and many others. Psalms 57 through 59 reveal some of the ways God intervenes to control evil, by letting people fall into their own traps (57:6), breaking their teeth and blunting their arrows (58:6-7), trapping them in their pride and consuming them (59:12-13). Though people often ask why God allows evil, the fact is that He prevents evil more often than not. Owen writes,
"If we will look to our own concerns, they will in a special manner enforce us to adore the wisdom and efficacy of the providence of God in stopping the progress of conceived sin. That we are at peace in our homes, at rest in our beds, that we have any quiet in our enjoyments, is from [God] alone. Whose person would not be defiled or destroyed—whose habitation would not be ruined—whose blood almost would not be shed—if wicked men had power to perpetrate all their conceived sin?" (349).
Not only does God restrain evil in the unconverted world around us, but He restrains it within our own hearts and lives.
"When you have conceived sin, has God weakened your power for sin, or denied you opportunity, or taken away the object of your lusts, or diverted your thoughts by new providences? Know assuredly that you have received mercy thereby. Though God deal not these providences always in a subserviency to the covenant of grace, yet there is always mercy in them, always a call in them to consider the author of them" (351).
God may send an arrow of conviction to the conscience. He may remind us of His love and mercy and kindness. He may bring to mind the blood of Christ and the power of the Holy Spirit. He may reveal the shame and reproach of sin. His methods of working in us are unlimited. "No temptation has overtaken you that is not common to man. God is faithful, and He will not let you be tempted beyond your ability, but with the temptation He will also provide the way of escape, that you may be able to endure it" (1 Corinthians 10:13).
But still we may not always pay attention. We may perhaps ignore His Word and forget His grace. We may choose to submit again to our old slave-master sin. Yet for the believer, "There is therefore now no condemnation for those who are in Christ Jesus" (Romans 8:1), because "For our sake He made Him to be sin who knew no sin, so that in Him we might become the righteousness of God" (2 Corinthians 5:21).
"Let us then with confidence draw near to the throne of grace, that we may receive mercy and find grace to help in time of need" (Hebrews 4:16).
© 2019 Dawn Rutan. Image copyright free from pixabay.com. The opinions stated do not necessarily reflect the views of my church or employer.