24 / 6
Posted on

August 2, 2019

by Dawn Rutan


Categories:

Blog Posts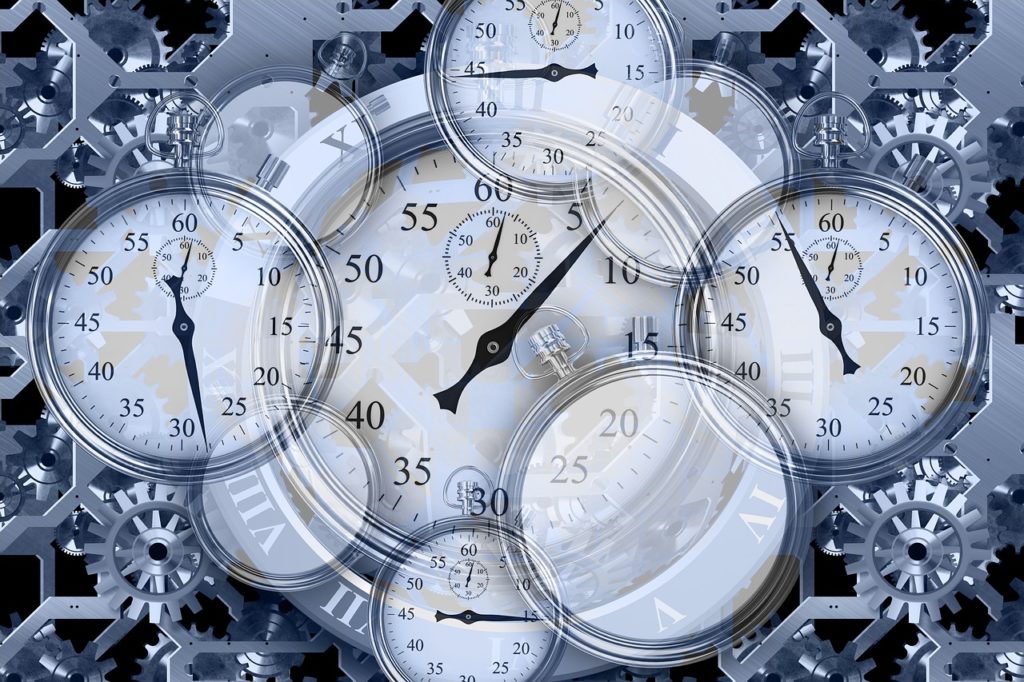 During our regional Family Camp last week, we had a class discussing Matthew Sleeth's book 24/6: A Prescription for Healthier, Happier Life, regarding our need for a regular Sabbath rest. It was interesting to hear the different perspectives on the feasibility of resting one day each week. Most of us in the world of employment, whether secular or church, find it hard to stop for a day each week. We spend 40+ hours in the office and the remainder of our time is spent catching up on the chores of home and family. But that was not God's plan for us.
"The Ten Commandments were not a curse; rather, they gave freedom to those who possessed them. They defined the borders of the Hebrew world. Within those borders there was freedom—freedom under the law. We have a tendency to circumvent the intent of good laws, resulting in more rules being added. Sabbath was meant to protect the worker and to set the stage for a celebration of God. If our day of rest becomes a set of rules, then the celebration and the joy are easily subtracted" (39).
As I was thinking about our modern loss of Sabbath rest, I observed a few things from Scripture, some of which were mentioned in Sleeth's book. God set the pattern for the Sabbath (Genesis 2:2) and reiterated it in the Ten Commandments (Exodus 20:11). He did not rest because He was tired but because He is holy. In the wilderness God sent manna only six days a week (Exodus 16:23-29). God provided for His people so that they could rest on the seventh day. God hasn't changed. Will He not provide for us as well?
In the New Testament Jesus declared, "The Sabbath was made for man, not man for the Sabbath. So the Son of Man is lord even of the Sabbath" (Mark 2:27-28 ESV). Although Jesus ignored the Pharisaical additions to the law, He did not ignore the Sabbath. "As was His custom, He went to the synagogue on the Sabbath day" (Luke 4:16). Even many non-Christians will agree that Jesus was a good person and moral example, and yet those who are called by His name are often quick to ignore His example when it comes to the Sabbath.
But what came to mind and convicted me were a couple Scriptures from the early church:
"And all who believed were together and had all things in common. And they were selling their possessions and belongings and distributing the proceeds to all, as any had need" (Acts 2:44-45).
"He who supplies seed to the sower and bread for food will supply and multiply your seed for sowing and increase the harvest of your righteousness. You will be enriched in every way to be generous in every way, which through us will produce thanksgiving to God. For the ministry of this service is not only supplying the needs of the saints but is also overflowing in many thanksgivings to God" (2 Corinthians 9:10-12).
Like most people probably do, I had always thought about these verses in terms of financial support and physical resources, but what if we expand it to include the resource of time? We each have 168 hours in every week, but how we use those hours varies tremendously from person to person. Some are frantically rushing from task to task, while others enjoy a leisurely pace. We may all be familiar with the 90/10 rule in churches and other organizations—that 90% of the work is done by 10% of the people. If Christians are all members of one body and "To each is given the manifestation of the Spirit for the common good" (1 Corinthians 12:7ff), then shouldn't we each be contributing our fair share of time? (Note that I did not say "equally," because each member is unique.) If I have more flexibility in my time, are there ways I can help someone else who is struggling to keep up? Conversely, if I am falling behind in my commitments, who can I ask for help? What tasks am I doing that I'm not gifted for?
I've talked with people who work in their church's nursery out of a sense of obligation, not joy, and it makes them miserable. I've also talked to pastors whose church members get offended if they aren't present for every life event or if they try to share the load with their deacons or elders. It seems to me that if the Body of Christ were functioning as it is supposed to, we would all be able to take a weekly Sabbath rest. We've fallen into the trap of believing that ministry is the job of a few paid people, that what I do outside of the church building is my own business, and that my time is my own to do with as I please. We are all ministers (2 Corinthians 5:18-20). We are to love one another (Romans 12:10-11), serve one another (Galatians 5:13-14), and bear one another's burdens (Gal. 6:2). We are to be good stewards of the short time God has placed us on this earth, and He's the one who told us that Sabbath rest is not only good but holy. How can we work together to make that possible for every member of our local body?
"As each has received a gift, use it to serve one another, as good stewards of God's varied grace: whoever speaks, as one who speaks oracles of God; whoever serves, as one who serves by the strength that God supplies—in order that in everything God may be glorified through Jesus Christ" (1 Peter 4:10-11a).
"So teach us to number our days that we may get a heart of wisdom" (Psalm 90:12).
© 2019 Dawn Rutan. Image copyright free from pixabay.com. The opinions stated do not necessarily reflect the views of my church or employer.