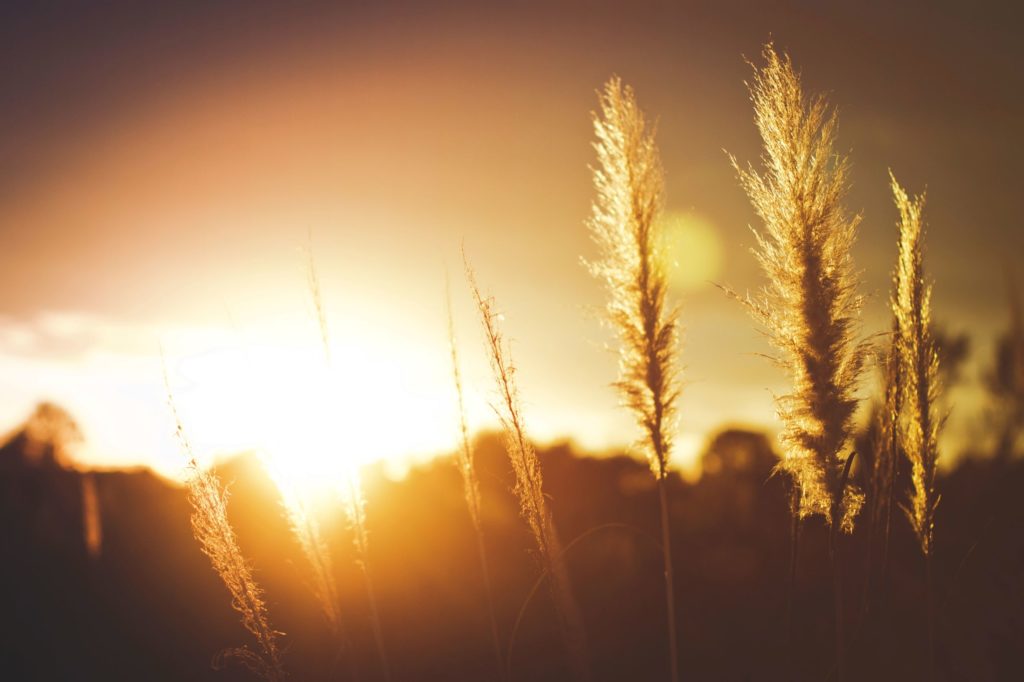 We've studied 1 Corinthians every summer for the past three years, and one thing we can all agree on is that the Corinthian church was a messed up church. They had so many problems all happening at the same time. They were very confused and troubled. Yet, God still loved them very much.
In 1 Corinthians 16:5-24, we'll see a few ways that God expressed His love through the apostle Paul. Paul was the conduit of God's love to this troubled church.
Paul Wanted to Visit Them
The first way we see Paul expressing God's love is in his desire to visit the Corinthian church.
I will visit you after passing through Macedonia, for I intend to pass through Macedonia, and perhaps I will stay with you or even spend the winter, so that you may help me on my journey, wherever I go. For I do not want to see you now just in passing. I hope to spend some time with you, if the Lord permits. But I will stay in Ephesus until Pentecost, for a wide door for effective work has opened to me, and there are many adversaries.

– vv. 5-9

Paul wanted to stay in Corinth for a while, despite all the conflict he would face in coming. Many of the Corinthians didn't like Paul. They were critical and judgmental of him, and preferred Apollos. But he still wanted to be with them because he loved them.
Not only did Paul want to go into the conflict, he also wanted to send Timothy (vv. 10-11) and Apollos (v. 12). He wanted to move toward the trouble, just like God does for us.
God loves His churches, and we are supposed to love others the same way (see 1 Corinthians 13:4-7). You may not be a pastor, but you are still called to minister with Christ-like love – moving toward others in their trouble.
Paul Expected Them to Grow Up
The second way we see God's love for the Corinthian church through Paul is that he expected them to grow up.
Be watchful, stand firm in the faith, act like men, be strong. Let all that you do be done in love.

– vv. 13-14

Paul loved the Corinthians enough to have expectations for them. God is the same way. He doesn't just save us into Christianity, He also expects us to grow into our new identity as a Christian. So, thinking about your own life: How have you grown as a Christian? That's evidence of God's love for you. How can you grow moving forward? God has expectations that you won't be the same next year as you are today.
Paul Celebrated the Best that Was in Them
Now I urge you, brothers—you know that the household of Stephanas were the first converts in Achaia, and that they have devoted themselves to the service of the saints—be subject to such as these, and to every fellow worker and laborer. I rejoice at the coming of Stephanas and Fortunatus and Achaicus, because they have made up for your absence, for they refreshed my spirit as well as yours. Give recognition to such people.

– vv. 15-18

Paul didn't look at this deeply troubled church and say, "It's hopeless! Stephanas, Fortunatas, Achaicus: you are the only ones in this church who get it. You should find a new church because this one is hopeless." No, he tells the Corinthians to recognize and emulate people like them. He doesn't tell Stephanas, Fortunatas and Achaicus to leave – he tells them to lead.
In consumeristic church culture, we tend to think, "This church is deficient for my needs, so I'm moving on to a church that is sufficient." Maybe instead of moving on because of weakness, we should rise up and lead to help fix that weakness. If Stephanas could stay devoted to the Corinthians, you can stay devoted to your church too.
Who is exemplary in your church? Praise God for them!
Paul Fostered Relationships with Them
The churches of Asia send you greetings. Aquila and Prisca, together with the church in their house, send you hearty greetings in the Lord. All the brothers send you greetings. Greet one another with a holy kiss.

– vv. 19-20

If you were Paul, supervising a whole bunch of churches, you might think it good to quarantine the messed up ones. But Paul realized that the Corinthian church wouldn't benefit from isolation – they needed relationships. He wanted there to be unity.
It's such a blessing for us to have relationships with other Christians. It's such a blessing for our church to be part of a network of other churches. This evidence of God's love for us.
Paul Would Say Hard Things to Them
I, Paul, write this greeting with my own hand. If anyone has no love for the Lord, let him be accursed. Our Lord, come!

– vv. 21-22

This may sound unloving, but it's not. Paul loved the Corinthians too much to let them continue embracing a lack of love for the Lord. He was willing to say the hard things, knowing it's painful but ultimately beneficial.
We often equate "love" with "niceness." But true Christian love shows itself best in conflict. This is how God loves us. So Christians can love each other enough to say hard things when necessary and to receive hard things when necessary.
Paul Wanted the Best for Them
Paul ends his letter with, "The grace of the Lord Jesus be with you. My love be with you all in Christ Jesus. Amen" (vv. 23-24). He wanted the Corinthians to get what they don't deserve: the grace and blessing of God through Christ Jesus. All the criticism, resistance and pain they've inflicted on him he doesn't throw back in bitterness. After Paul addresses all the problems, he lets this messed up church know that he loves them.
So as we finish our study in 1 Corinthians, we should be challenged to grow as a church. But it's important to remember: Yes, we are deeply imperfect – yet we have God's love. His love for us is maximum all the time, and nothing we do can change that.
Discussion Starters
How can you share Christ-like love in your life right now?
In what ways can you grow as a Christian?
Where might God be calling you to step up and lead?
What Christian relationships have you been avoiding that you should look to rebuild or continue to foster?
Are you able to show Christian love by saying the hard things when necessary? Are you able to receive them?