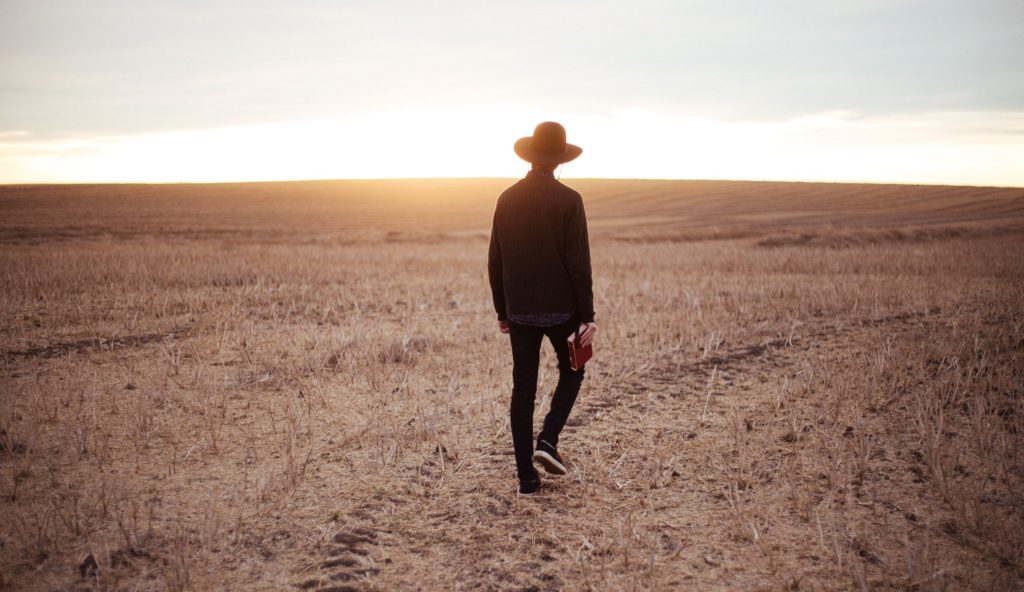 The Corinthian Christians doubted the resurrection. They didn't think that those who trust and follow Jesus will be raised from the dead when He returns to new, eternal life with transformed bodies. Paul addressed some of this in 1 Corinthians 15:35-49, and today we'll read verses 50-58 to see the rest of his argument and what it means for us.
The Resurrection: A Transformation
Verse 50 sums up really well what we discussed last week: "I [Paul] tell you this, brothers: flesh and blood cannot inherit the kingdom of God, nor does the perishable inherit the imperishable." A transformation has to be made because our bodies are not compatible with an eternity with God (see "What Will the Resurrection Be Like?" for a more in-depth discussion on this).
Along those lines, Paul writes, "Behold! I tell you a mystery. We shall not all sleep, but we shall all be changed" (v. 51). There will be a generation that is living when Jesus returns. So the resurrection can't just be a dead body becoming a living body, because living bodies as they are now will not be compatible with eternity with God. It's not a matter of being alive – it's a matter of being transformed.
What the Resurrection Will Be Like
What is this transformation going to be like? Paul says that we'll all be changed "in a moment, in the twinkling of an eye, at the last trumpet. For the trumpet will sound, and the dead will be raised imperishable, and we shall be changed" (v. 52). The "twinkling of an eye" indicates that the resurrection will be instantaneous. The "last trumpet" is biblical imagery for the end – the transformation will be final.
In addition, Paul tells us it will be kind of like putting on something. "For this perishable body must put on the imperishable, and this mortal body must put on immortality" (v. 53). We have to put on a new bodily nature to proceed into the kingdom of God.
When the Resurrection Takes Place, Death Will Be Defeated
What Paul writes next has more to do with death than with resurrection.
When the perishable puts on the imperishable, and the mortal puts on immortality, then shall come to pass the saying that is written: "Death is swallowed up in victory." "O death, where is your victory? O death, where is your sting?"

– vv. 54-55

Death defeats every earthly endeavor – it undoes everything. You can devote your life to being healthy, but eventually death will defeat health. You can devote your life to earning money, but eventually death will defeat that. Family, hobbies, entertainment, achievements … death will defeat them too.
Death seems undefeatable. But Jesus has defeated death through His resurrection, and those who trust and follow Him will defeat it too. Death has no victory or sting – it cannot hurt us.
The sting of death is sin, and the power of sin is the law. But thanks be to God, who gives us the victory through our Lord Jesus Christ.

– vv. 56-57

A whole sermon series could be built on these two verses, but we'll just look at them briefly for now. Death is part of the curse of sin. The law is the power of sin – it doesn't solve our sin problem; it exposes our sin so that we'll realize we need a Savior. The law doesn't solve our sin problem and it can't solve our death problem. "But thanks be to God" that Jesus solves both.
Our Steadfast, Abundant Way of Life
So what does all that mean for us now?
Therefore, my beloved brothers, be steadfast, immovable, always abounding in the work of the Lord, knowing that in the Lord your labor is not in vain.

– v. 58

Belief in the resurrection then leads to steadfast abundance in the work of the Lord now. When we try to build a life of action for the Lord apart from belief in true things about what He has done, it always breaks down. But when we believe in truths like the resurrection, we have a basis to be determined and overflowing in the work of the Lord. And the work of the Lord is not pointless – it's permanent, unlike anything else.
What is the work of the Lord? Throughout our study of 1 Corinthians, we found many examples of this work:
pursuing unity with other Christians
walking in spiritual wisdom instead of earthly wisdom
growing in humility
repenting of sin
resolving disputes
fleeing immorality and idolatry
engaging in purposeful marriage and purposeful singleness
living daily life in communion with Christ
giving up your rights for the good of others
using your spiritual gifts for the benefit of the church
loving one another with Christ-like love
worshiping together in an orderly, purposeful manner
These are some things you should be steadfast and abundant in. Jesus was raised from the dead and one day you will be raised. Therefore, devote your life to the most permanent things, not wasting your time on the empty pursuits that everyone who doesn't know Jesus chases after.
Specific Examples
Orderly, purposeful worship and parenthood are two specific examples of being steadfast and abundant in the Lord's work.
We have so many excuses for not worshiping regularly with our fellow Christians. Why should we be determined to do this? At least one good reason is the resurrection. One day you're going to die, and then you'll realize just how valuable the work of the Lord is.
It's also very easy to stop being steadfast and abundant in parenthood. It's easy to lose sight of the purpose of parenting. We'll try to give our kids every opportunity that life offers instead of bringing them up in the discipline and instruction of the Lord. But as good as all those extracurricular activities are, death will eventually defeat them. Are you giving your kids what is permanent?
When the resurrection time comes, you'll see that all the effort you put into following Jesus was worth it.
Discussion Starters
What is the resurrection?
Why is it important that the resurrection defeats death?
What is the work of the Lord?
Are you determinedly pursuing the work of the Lord, or are you devoting your life to things that will be defeated by death?
What does the resurrection have to do with gathering as a church and parenthood?