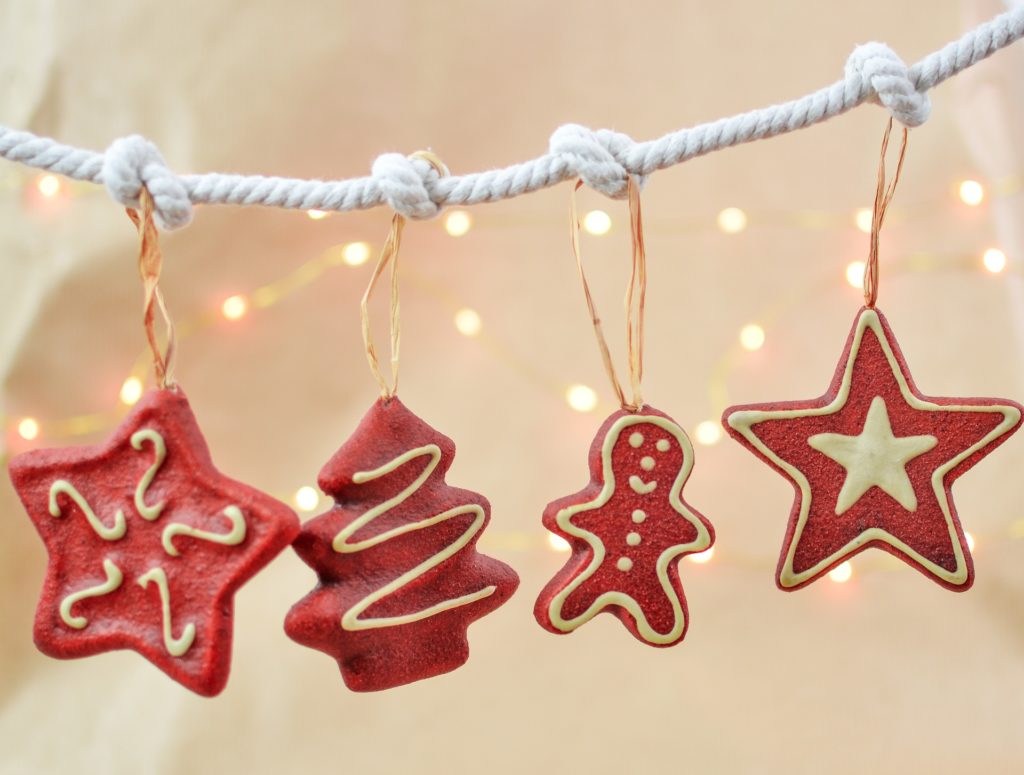 ---
Because the Christmas story is real and true, our joy and fellowship can be real and abundant this time of year.
---
Let's think about Christmas honestly for a second. It's surrounded by layers of tradition, memories and warm feelings from our childhood – but let's look through all that to the core facts:
A baby named Jesus was born about 2,000 years ago.
The birth of Jesus was a miracle: born of a virgin, conceived by the Holy Spirit.
Angels confronted and spoke to a group of shepherds.
Wise men followed a star, came to the baby and gave Him gifts.
Jesus was actually God in the form of a human baby – God making Himself like us to live among us.
Do you really believe this? Are we crazy to believe this? How can you know it's true? Well, one of the reasons you can know these are actual facts is because those who conveyed these stories were not religious gurus trying to make up religious ideas. They were regular people who encountered Jesus Christ – a real-life, tangible, actual person in history. Jesus was a real person who really lived.
Jesus Was a Real Person
The people who wrote about Jesus were people who actually knew Him. In 1 John, the apostle John introduces his letter talking about the "word of life" – the gospel message, but also Jesus Himself.
"That which was from the beginning, which we have heard, which we have seen with our eyes, which we looked upon and have touched with our hands, concerning the word of life – "

– v. 1


The disciples experienced Jesus as a real-life person. He wasn't a vague, religious idea to them – they heard, saw and touched Him. That was their message.
Put another way, Jesus was "the life made manifest" (v. 2). He was God made visible and the life that God intends for us to have made visible and real.
Jesus Is Not an Idea
A lot of people mistake Christ for an idea, and they miss Him altogether because of that. Some people like the idea of Jesus as they might like some of Einstein's ideas. But they miss the fact that Jesus was a flesh-and-blood, real-life person – and you must receive or reject Him as such.
History tells us that Jesus was born in a miraculous way, that He lived in a miraculous way and that He claimed to be "God with us." We know that He died and was buried. And we know that He was seen three days later alive.
2 Things for Those Who Receive Christ
If we receive and believe in this real-life person Jesus Christ, we are promised two things in this passage:
Fellowship (v. 3b). Christian fellowship is better than friendship, better than romantic love between spouses and better than the companionship of a pet. It is the relational need we've had since we were born. And it's Jesus who makes relationships with God and His people possible.
Joy (v. 4). We have a sense that we should feel so much joy around Christmas time. Instead, amid the Christmas hustle and bustle, we often feel depressed. But you don't have to grab Christmas like a sponge and try to wring out as much joy as you can. There is true joy available, and its roots are deeper than seasonal festivities.
If you already have this joy in Christ, receive it afresh. If you've always just appreciated the idea of Jesus, but never accepted Him as your personal Savior and Lord, do so now and receive this joy. It's the joy of forgiveness, cleansing, freedom, honesty, Christian fellowship and relationship with God.
Because the Christmas story is real and true, our joy and fellowship can be real and abundant this time of year.