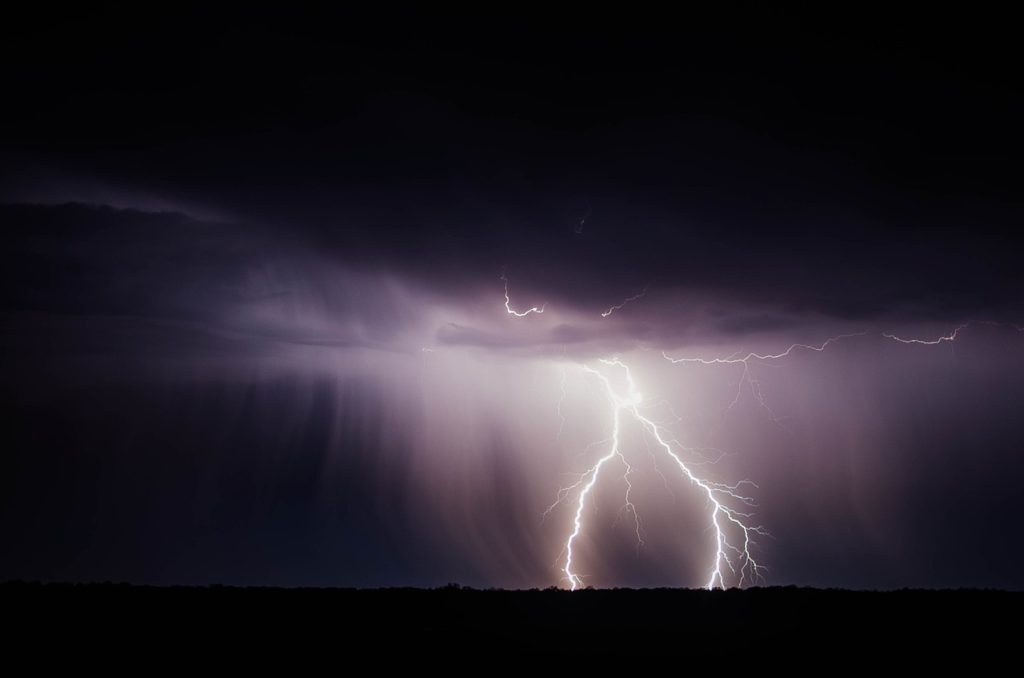 "Fear not, for I have redeemed you; I have called you by name, you are Mine. When you pass through the waters, I will be with you; and through the rivers, they shall not overwhelm you; when you walk through fire you shall not be burned, and the flame shall not consume you. For I am the Lord your God, the Holy One of Israel, your Savior" (Isaiah 43:1b-3, ESV).
I have to admit though that there are times when the difficulties of life seem overwhelming and all-consuming. I realize anew that God didn't say we don't have to go through the rivers or the fires, but that He will be with us in the midst of them. God revealed His presence in the fiery furnace with Shadrach, Meshach, and Abednego (Daniel 3). Jesus was in the boat with the disciples when they thought they were going to die from the storm (Mark 4:35-41). After calming the wind and waves, His question to them was, "Why are you so afraid? Have you still no faith?" (v. 40). He could have kept them out of the storm entirely, but instead used it to reveal His power. Later on God sent an angel to the apostle Paul to assure him that he and the crew would survive the storm that would destroy the ship in which they sailed (Acts 27:23-24).
It would be nice if we could see God or receive an angelic messenger when the storms of life arise. Unfortunately, God doesn't generally work that way. Trials can strengthen our faith if we cling to what we know from Scripture to be true: God is present, He cares, and He will work all things for our ultimate good and His glory.
I wonder what lessons He has in mind for our present trials (whatever they may be)?
Patiently enduring (Col. 1:11)
Placing our hope in Him (Rom. 5:3-4)
Relying on His strength in our weakness (2 Cor. 12:9)
Unceasing prayer (1 Thess. 5:16-18; Luke 18:1-8)
Being sanctified (1 Thess. 5:23-24; Heb. 12:7)
Boasting for God (2 Thess. 1:4-5)
Comforting others in affliction (2 Cor. 1:3-4)
These and other Scriptural reminders should shape the way we pray for ourselves and others. I shared with someone recently that it is a little scary to pray, "Lord, do whatever it takes to save this person's soul," because we don't really want to see anyone suffer. It's far easier to pray, "Deliver this person from this difficulty," but that may not be God's plan. The question is, do we trust God to do exactly what is needed and nothing more or less? If He has the power to use every circumstance for His own good purposes, I want to trust Him to do that even if it hurts. That's easier said than done.
It would be helpful if we could see the future results of the storm we're in, but some trials may never make sense in this lifetime. One day we will realize the "eternal weight of glory" that is the result of our endurance (2 Cor. 4:16-18). Meanwhile we wait, trust, and hope.
"Wait for the Lord; be strong, and let your heart take courage; wait for the Lord!" (Psalm 27:14).
---
© 2018 Dawn Rutan. Image are copyright free from pixabay.com. The views stated may or may not reflect the beliefs of the pastor or leadership of Dulin's Grove Church.