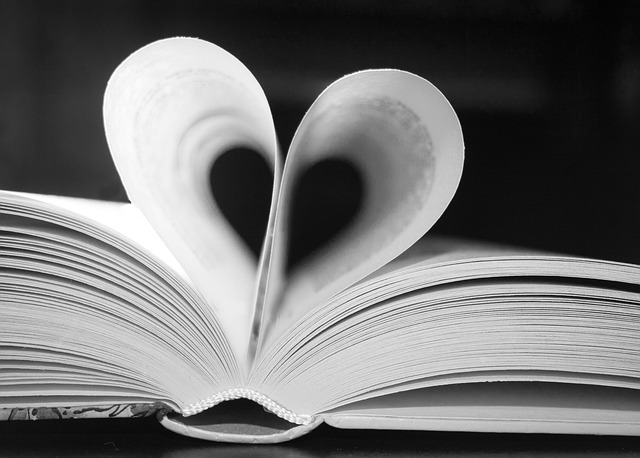 PUT YOURSELF IN THE POSITION of a parent or parents trying to get the whole family ready and out the door for church every Sunday morning (for some of you that may not be too difficult). Weeks go by and you get better and better at it. Eventually, you can be up and out the door for church in 30 seconds. So you get to church, get out of the car, shut the door, and realize . . . you forgot the children. No wonder it was so easy! You forgot the main point of your role as a parent: to get those kids to church.
That is something like what was going on in the Corinthian church that prompted Paul to write 1 Corinthians 13. The Corinthians were all about the spiritual gifts they had received. And it seems as though they were even dividing up because of these gifts, saying, "Well I have this gift, and it's better than yours. So I'm a better Christian than you." In all their excitement over having spiritual gifts in doing ministry, they were forgetting the people right in front of them whom they were called to love.
As Christians, we can get so wrapped up in our lives – and even in ministry itself – that we forget to love the people right in front of us.
Without Love, We Say Nothing
If I speak in the tongues of men and of angels, but have not love, I am a noisy gong or a clanging cymbal. (v. 1)
Without love, even the very best Christian speakers say nothing. The Corinthians in that culture loved eloquent speakers. When a great speaker came to town, they would flock around him to listen and would discuss later if he was better or worse than the ones before him. The people who were the best at speaking were heroes. But Paul says that even if he were the most eloquent speaker, without love it would just be racket.
Humble, Christ-like love is the authenticating seal on any form of ministry. Without it, what we're doing is void and worthless. When Jesus Christ transforms a person, that person receives the amazing love of Christ and then becomes a transmitter of that love. And where that love is not flowing, the ministry is invalidated.
Without Love, We Are Nothing
And if I have prophetic power, and understand all mysteries and all knowledge, and if I have all faith, so as to remove mountains, but have not love, I am nothing. (v. 2)
Paul himself clearly indicates that prophetic powers (proclaiming and speaking God's truth) are very important to the church. The ability to understand all mysteries and all knowledge: this would have been a favorite among the Corinthians. Faith so as to remove mountains refers to a special gift of faith that would enable one to perform miracles. In this verse, Paul says that even if he had all these things but did not have love, he would be nothing.
The point is not that one of the Corinthians had one of these gifts, yet didn't love people, the point is that they were missing the point. They were bragging about their gifts and looking down on others.
Every church generation and tradition has their spiritual gifts that they think are the coolest. For the Corinthians, it was wisdom, knowledge, and great speakers. For us, it's still really great speakers, but also the ability to be a great leader. The temptation is to think that you're something because you have these gifts – but it's not your spiritual gifts that make you something, it's the Christ-like love that you have for the people around you.
Without Love, We Gain Nothing
If I give away all I have, and if I deliver up my body to be burned, but have not love, I gain nothing. (v. 3)
Without love, even the most radically generous person gains nothing. It seems like these things would be actions of love. If someone was that generous – if they gave away everything, including their bodies – that would have to be love, wouldn't it? Well, not necessarily. Offering plate generosity added to an unloving disposition to your brother in Christ equals zero in God's account.
Never Stop Loving
Think about the gifts God has given you. What are your spiritual gifts? How do you serve the church? Think about what you do, and now think about your heart toward the people you're serving. God's number one priority is that your attitude is of Christ-like love, because only then can your acts of service be forms of genuine worship.
We can never skip loving one another in pursuit of ministry. Love is where it all starts; we can never step away from it. And remember: if you're a Christian, you have received lavish mercy, grace, forgiveness, and love so that you will be spilling over with it, becoming a pipeline of it into the people around you.
Discussion Starters (based on 1 Corinthians 13:1-3)
How might we get caught up in our lives and stop loving?
Is what you say motivated by love?
How can we have spiritual gifts, but not love?
What are you giving your life to?

How do you serve the church?
Is love the motivation behind these things?

Where are you working fruitlessly in ministry without love?
What is God's priority for us?
Have you experienced Jesus' love?
Is Jesus' love flowing out of you into others?